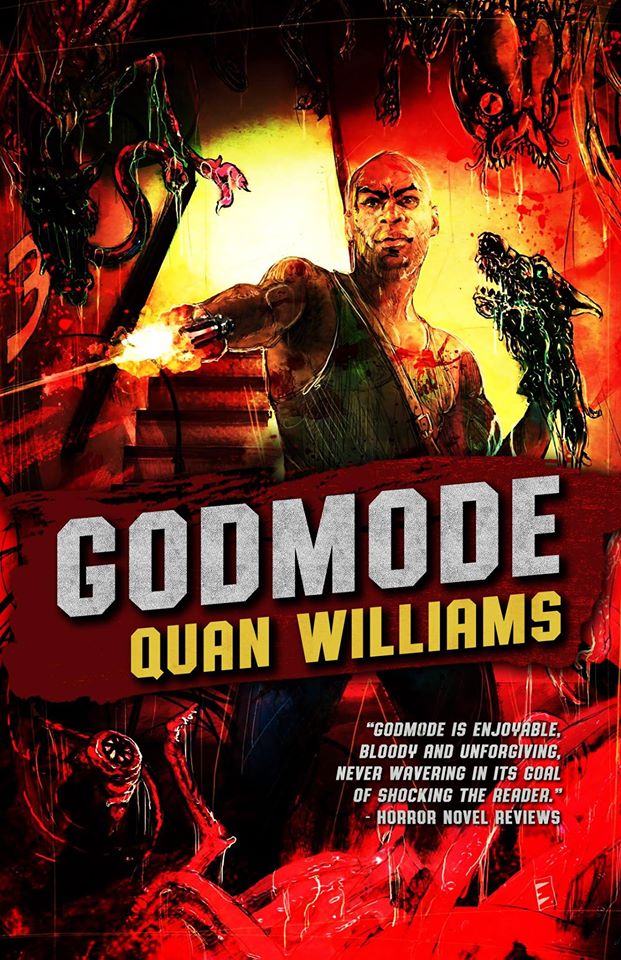 First of all, let me give a heartfelt thanks to everyone that purchased, reviewed, read, or endorsed Godmode. I truly appreciate all of your support.
I also want to apologize for taking so long to update this site. I've been nose deep in new projects, and things have slowed down a bit on Godmode, so i haven't had much new to post.
Until now.
Dave (my publisher at Necro Publications) just sent me a proof of a NEW COVER for my sci-fi horror novel Godmode! he did it himself, and it looks AWESOME. So for those of you that don't have a copy of the book, now you can get a copy with the new cover!
Of course, this means new items for the merch store, so look for an announcement as soon as that's up and running. And does this portend a site redesign? Time will tell.
So don't delay! get your copy of Godmode with the new cover NOW!