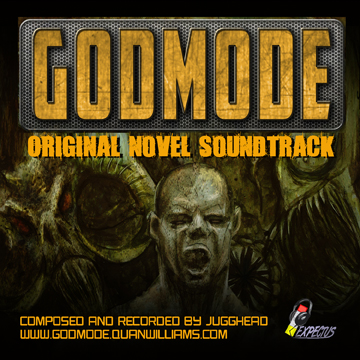 GODMODE: ORIGINAL NOVEL SOUNDTRACK
Composed and Recorded by Quan "Jugghead" Williams
(with help on select tracks by Jonathan "Waxo" Mitchell, Tia Callee Williams, and Deveron "Devastator" Sanders)
Expectus Music
Now you can have musical accompaniment to further enhance your GODMODE experience. This is a perfect collection of adrenaline-packed electronica music which is perfect for listening to while reading the sci-fi thriller by Quan Williams. Whether it be the exciting "Frenzy," the desolate "Catacomb," the apocalyptic "Rage," or any of the other tracks, you are guaranteed to have a perfect song to set the mood for whatever scene you are currently reading.
The CD will be available via Bandcamp. It costs $5, but if you buy the novel and post a review (be sure to email quannage@gmail.com with the link to the review), you can get the soundtrack for FREE!